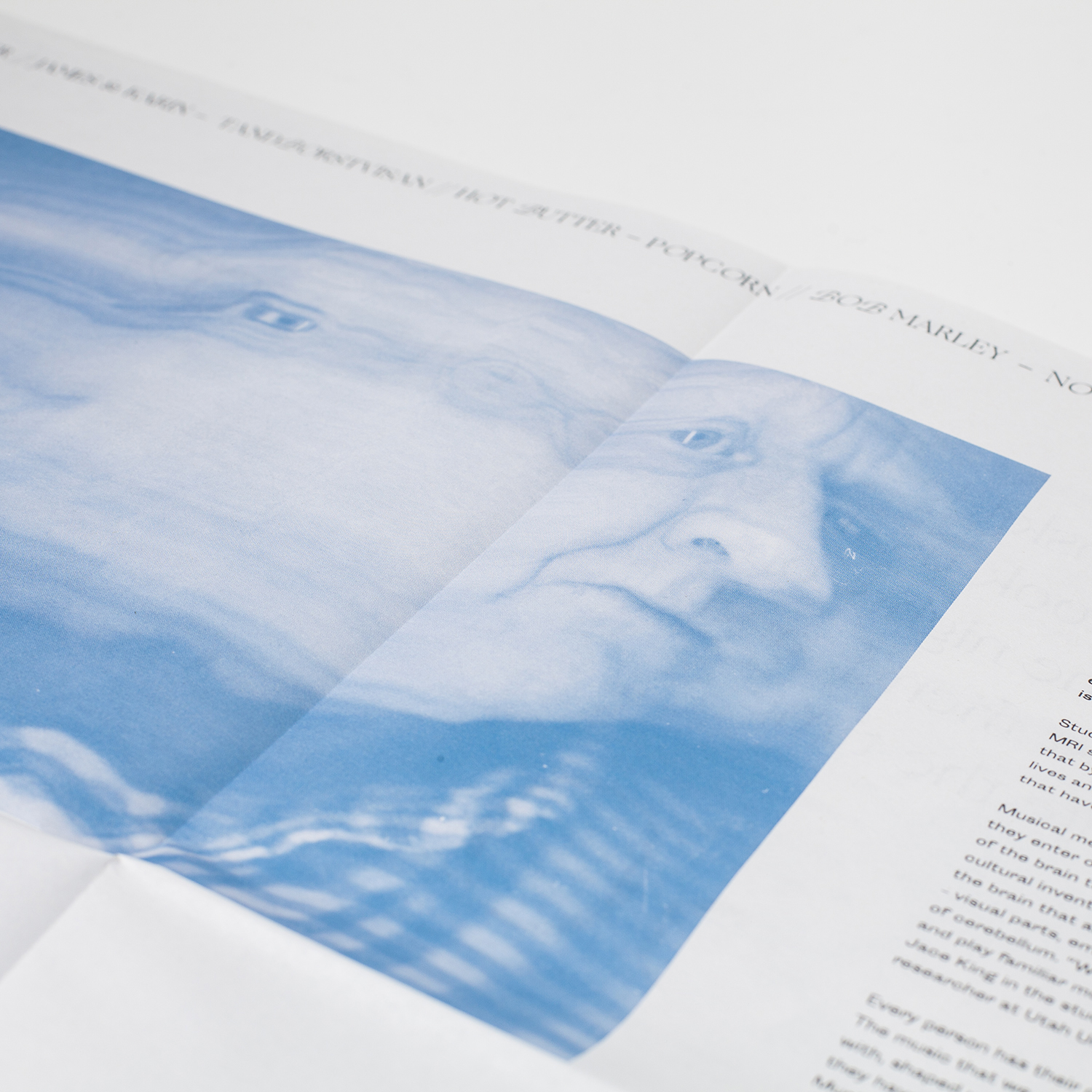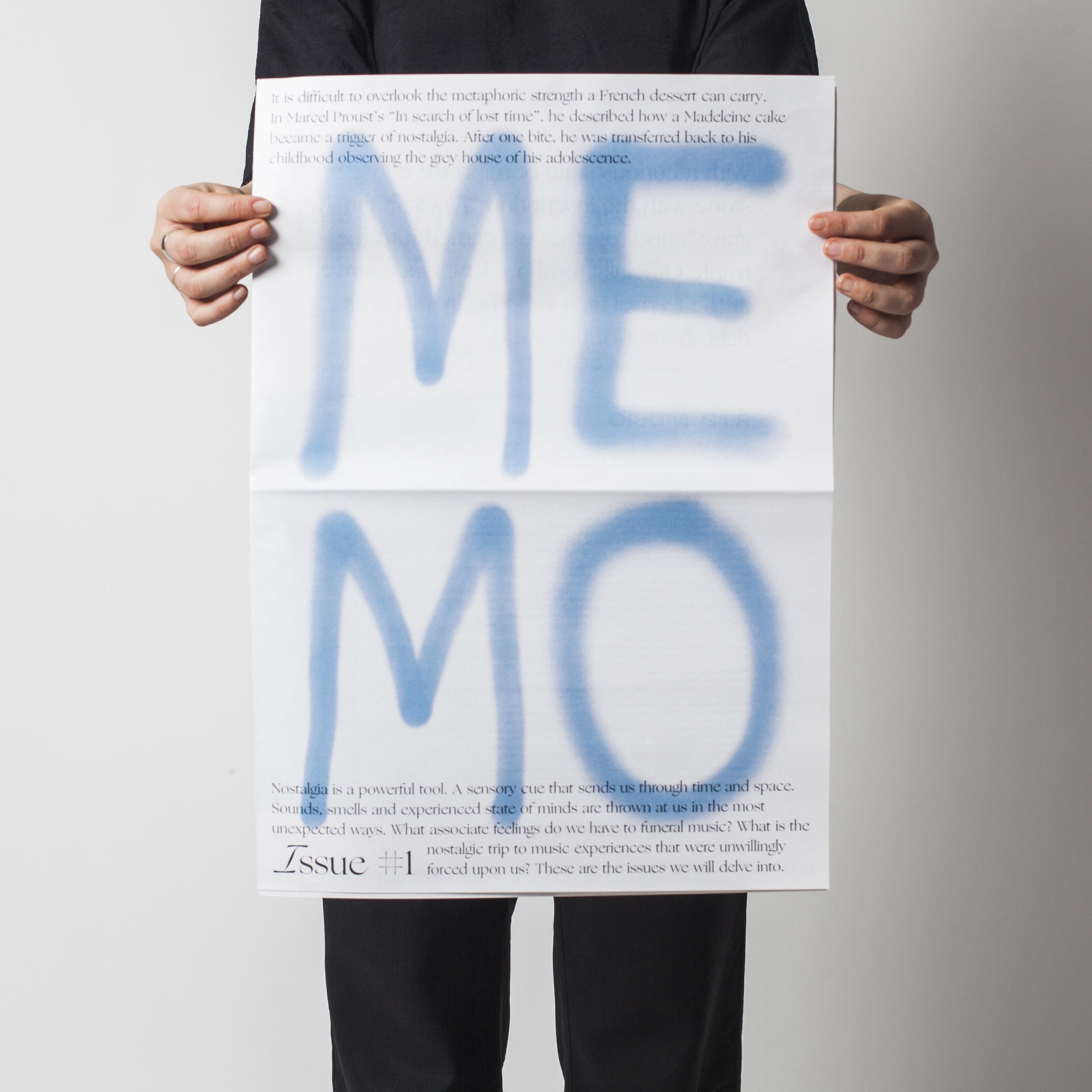 MEMO
A magazine about memories and music, where we delve into the feelings we have for funeral music, the importance of music therapy for people with dementia as well as the power of nostalgia. It was printed in 50 copies by Newspaper club and released in February 2019.

We worked with glitchy scanned images, dreamy typography and faded spray paint to illustrate how the mind seems to distort or even erase our memories over time.



Collaboration with Adam Siversen Ljung,
Anna Knutsson & Hedda Wallén.